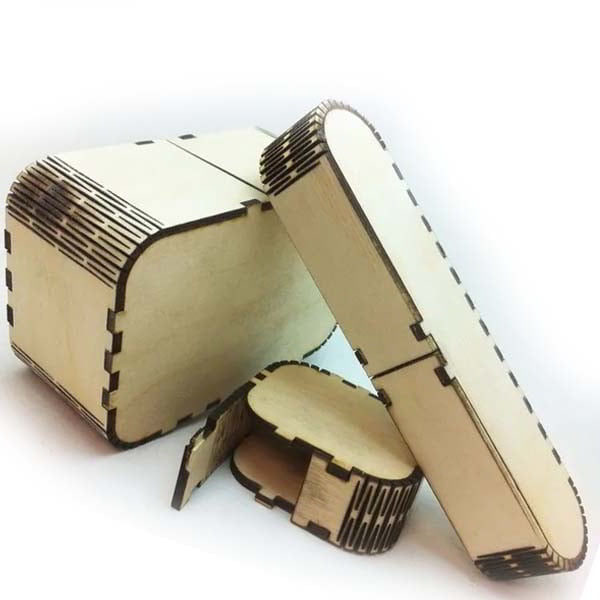 Wooden Flex Box CDR and DXF File for Laser Cutting
Category
File Format
DXF, CDR,
Descrtption
The Vector file Wooden Flex Box CDR and DXF File for Laser Cutting is an AutoCAD
DXF
Laser Cut
Vector Files (.dxf) type, and download free this CAD (Computer-Aided Design) files for CNC Machining, Laser Cutting Design etc... and this file can be used with any CNC Machine, Plasma Cutter, CNC routers, Laser Cutter, vinyl cutters, Laser engravers, plotters...
file also compatible with Silhouette Studio Basic Edition, Adobe Illustrator, CorelDraw, Inkscape, AutoCAD, PlasmaCAM Cutting and more others related softwares.
Laser Cutting Details:
Flexbox, this is a box that will be 4.0-inch-long x 2.5-inch-wide x 3.5 inches tall when cut out and put together. If you would like to change the size of the box, edit the flexbox file in a text editor such as notepad then change the box length, width, and height near the beginning of the file as you would like.
Related Searches
Free Vectors